I spent the past two days in West Palm beach at the Viking Service center. I could not stay away from my new girl. The yard has made great progress. Its hard to see much as the boat has a plastic white tent billowing from her waist all the way around. It looks much like a big fluffy womans skirt. Yes Andy I looked under her skirt. The entire hull has been sanded and primer has been sprayed. Today, they were applying dye to the entire hull. After it dried, they sanded it and, it shows blue in the imperfections in the hulls surface. They should have the hull painted blue by this weekend. There are some pics below.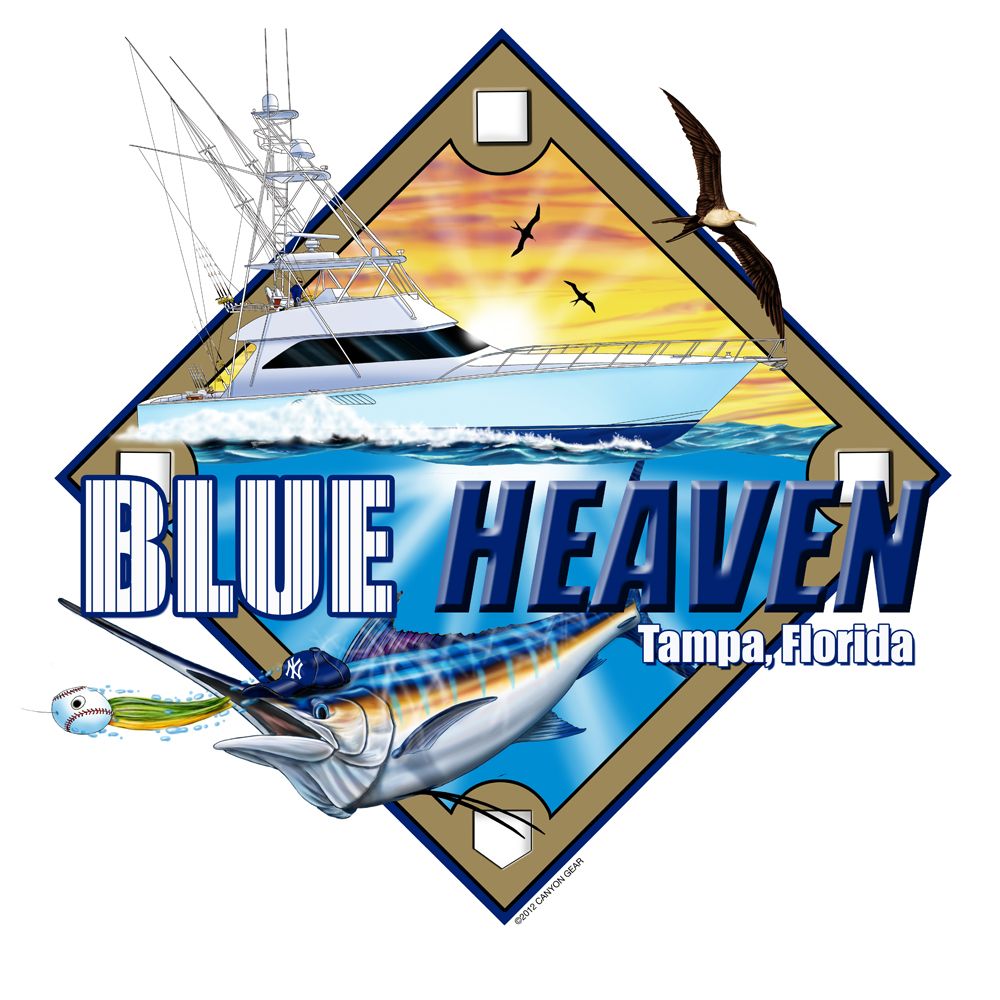 While in West palm, I visited Debbie over at Canyon Gear. Canyon Gear does all of the T shirts and Print work for the Blue Heaven. Having never met Debbie before I was curious when I walked into her office. I have spoken to her many times on the phone and constantly communicated by email. I walked in and she was exactly what I had pictured. She is a very atractive bubbly pettiet lady. Shes an awesome person to deal with and it shows when you see the number of boats , yachts and tournaments that they do shirts for. In the past she has bombarded me with details and proofs to be approved I was always happy to look over what she had sent me, But after sitting there and watching her eyes as she approached each detail I understand her even more now. She truly has a passion for her work and it shows in her product. Your awesome Debbie.
My girl with a white Skirt. Yes I peaked under the skirt
Debbie at Canyon Gear Working hard on the Blue Heaven Logo adjustments.., I DID NOT try to look under her Skirt.
Purpleish blue dye smeared on hull
View of back deck from the cabin door
Looking forward on the port side
I even sneaked over and looked under her skirt at night
Everything is covered